Welcome to the Tacoma Chess Club!
ANNOUNCEMENTS:
NO CHESS ON FRIDAY OCTOBER 20th!
The community center will be overflowing with a large Halloween event!
The Pierce County Championship is ON!
The county championship will be a four round, game-60 event starting on Friday, October 27th and running through November 17th.
Keep your games coming for a shot at the GOLD chess t-shirt at Christmas-time! There is already competition, so keep track of your games and forward them to Tom Walker (address below).
Congratulation to Jason Fike for a nice miniature win on lichess! See the game here!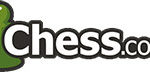 Remember to join us on chess.com!
chess.com/club/tacoma-chess-club
Ladder Challenge!
The ladder system will be OFF on Fridays while the tournament is on, but you can still challenge on Tuesdays!
The club now has a "Ladder Challenge" board set up – see how high you can get! Once each time you come (Tuesday or Friday) you can challenge a player above you; play with or without a time control, as you both agree. The winner goes up, the loser goes down! We will now pair players on Friday night for the ladder.

How the ladder works:

You may challenge up to three places above or below you on the ladder list. If you are number 12 on the ladder, you may challenge up to #11, 10 or 9 or down to #13, 14 or 15. Games do not have to be played with a clock and you may agree with your opponent about how long a game you want to play. You may even play a "mini match" of short games if you like, but only one result will count. You should keep a score sheet (but it is not required) and tournament (touch move) rules apply. These are club rated games. If you play a 15-minute or shorter time control, please tell the T.D.
Location, Parking & Meeting Times
Location & Map
3513 Portland Ave, Tacoma, WA 98404
Click here for Map
Parking
There is a large parking lot at the building.
For extra parking, the first left turn south of the building on Portland Ave is a one lane alley leading to the open 'back yard' area (inside the fence) where parking is permitted.
Entry
The front doors are open late on Tuesday. The front doors are locked after hours on Friday – please use the Chess Club door bell.
Meeting Times
Tuesday and Friday 7 pm – midnight; Beginner class at 6:30